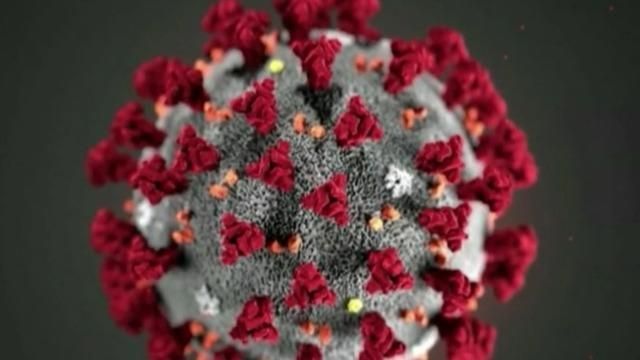 For all the dismissive language used over the last two weeks by self-described "fact-checkers," it is confirmed that the U.S. has worked with Ukraine, as recently as last year, in the "development of a bio-risk management culture; international research partnerships; and partner capacity for enhanced bio-security, bio-safety, and bio-surveillance measures." The U.S. Embassy in Ukraine publicly boasted of its collaborative work with Ukraine "to consolidate and secure pathogens and toxins of security concern and to continue to ensure Ukraine can detect and report outbreaks caused by dangerous pathogens before they pose security or stability threats."
This joint US/Ukraine biological research is, of course, described by the State Department in the most unthreatening way possible. But that again prompts the question of why the U.S. would be so gravely concerned about benign and common research falling into Russian hands. It also seems very odd, to put it mildly, that Nuland chose to acknowledge and describe the "facilities" in response to a clear, simple question from Sen. Rubio about whether Ukraine possesses chemical and biological weapons. If these labs are merely designed to find a cure for cancer or create safety measures against pathogens, why, in Nuland's mind, would it have anything to do with a biological and chemical weapons program in Ukraine?
At the very least, Nuland's surprising revelation reveals, yet again, just how heavily involved the U.S. Government is and for years has been in Ukraine, on the part of Russia's border which U.S. officials and scholars from across the spectrum have spent decades warning is the most sensitive and vulnerable for Moscow. It was Nuland herself, while working for Hillary Clinton and John Kerry's State Department under President Obama, who was heavily involved in what some call the 2014 revolution and others call the "coup" that resulted in a change of government in Ukraine from a Moscow-friendly regime to one far more favorable to the EU and the West. All of this took place as the Ukrainian energy company Burisma paid $50,000 per month not to the son of a Ukrainian official but to Joe Biden's son, Hunter: a reflection of who wielded real power inside Ukraine.
Nuland not only worked for both the Obama and Biden State Departments to run Ukraine policy (and, in many ways, Ukraine itself), but she also was Vice President Dick Cheney's deputy national security adviser and then President Bush's Ambassador to NATO. She comes from one of America's most prestigious neocon royal families; her husband, Robert Kagan, was a co-founder of the notorious neocon war-mongering group Project for the New American Century, which advocated regime change in Iraq long before 9/11. It was Kagan, along with liberal icon Bill Kristol, who (next to current editor-in-chief of The Atlantic Jeffrey Goldberg), was most responsible for the lie that Saddam was working hand-in-hand with Al Qaeda, a lie that played a key role in convincing Americans to believe that Saddam was personally involved in the planning of 9/11.
You can vote against neocons all you want, but they never go away. The fact that a member of one of the most powerful neocon families in the U.S. has been running Ukraine policy for the U.S. for years — having gone from Dick Cheney to Hillary Clinton and Obama and now to Biden — underscores how little dissent there is in Washington on such questions. It is Nuland's extensive experience in wielding power in Washington that makes her confession yesterday so startling: it is the sort of thing people like her lie about and conceal, not admit. But now that she did admit it, it is crucial that this revelation not be buried and forgotten.